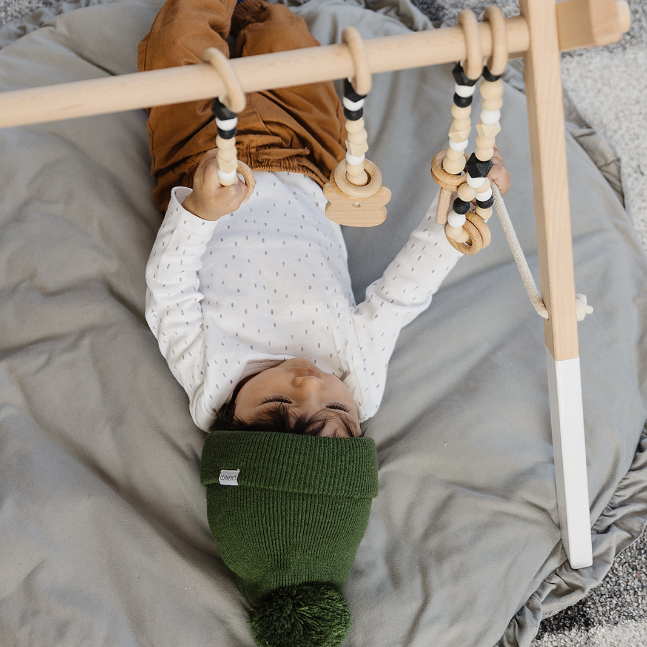 Hey there! Welcome to Poppyseed Play.

It all starts with a poppyseed – the size of your precious fertilized egg when you first find out you're four weeks pregnant. From that moment, we as parents, have a ton of decisions to make. From names to diaper brands and nursery themes to baby toys.

Here at Poppyseed Play, we want to help simplify things. We searched high and low for baby toys that were simple and tasteful while still being engaging for our little ones and had little luck. And that's when Poppyseed Play was born.

We aim to provide toys that are not only aesthetically pleasing, but also stimulating and engaging for your little one. Our modern and minimalist toys are designed to seamlessly blend in to your home décor without the added clutter from more traditional noisy plastic toys.

"Behind every small business, there is a family." Thank you for supporting ours!