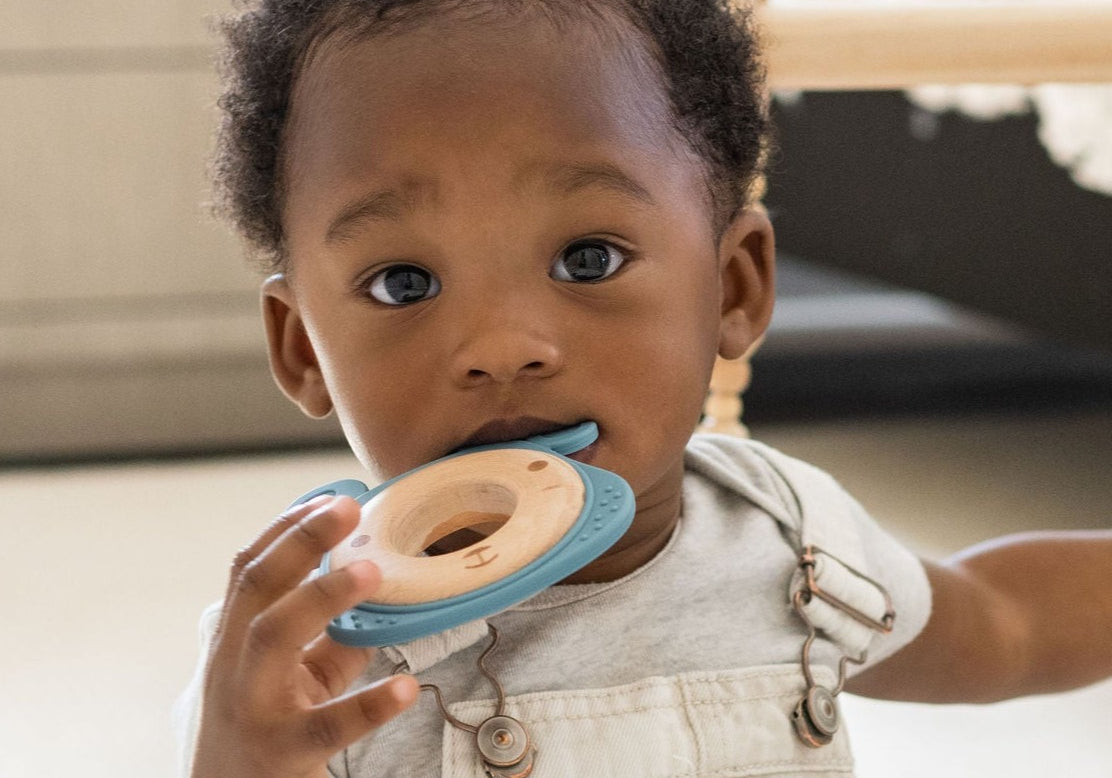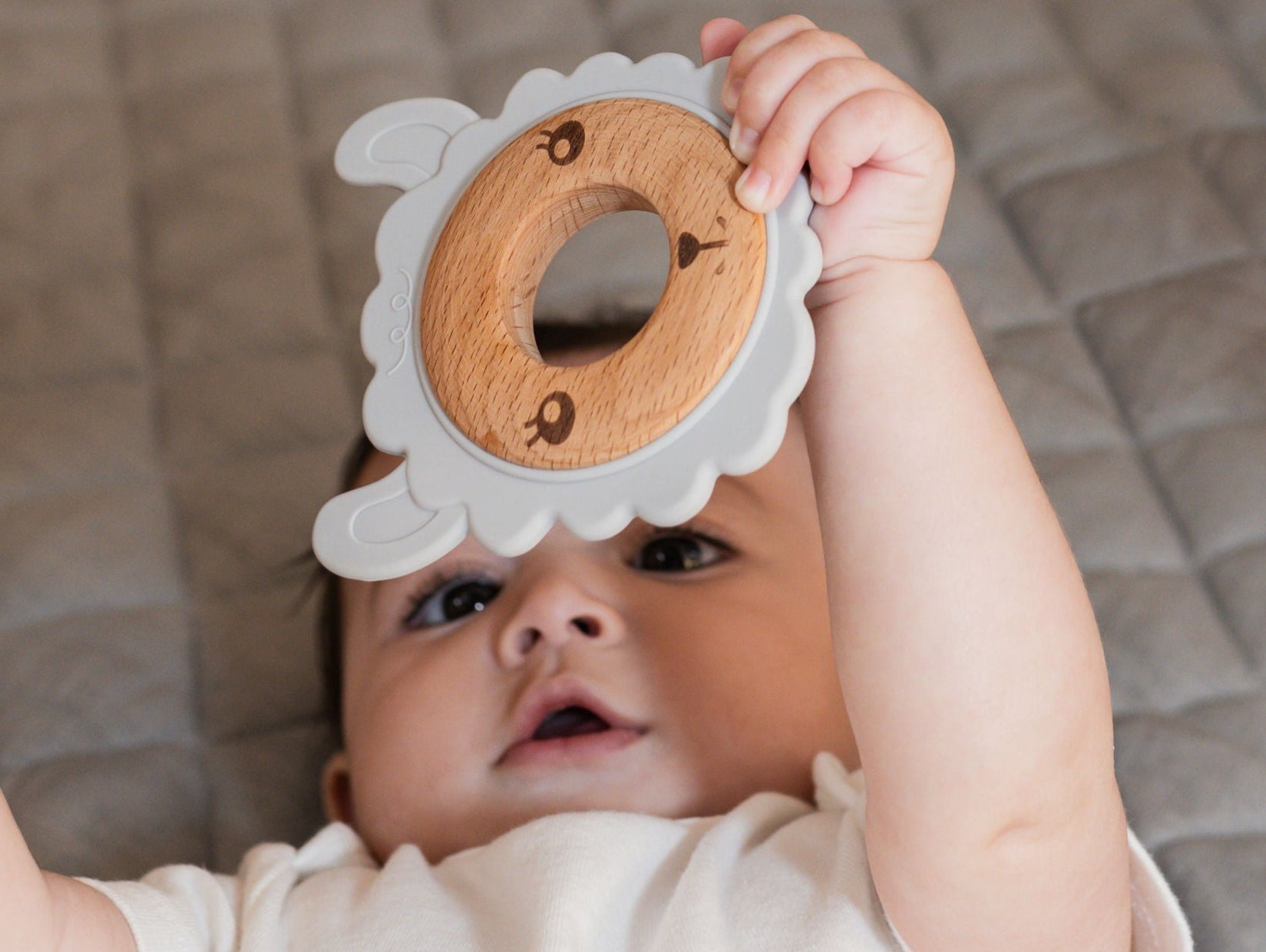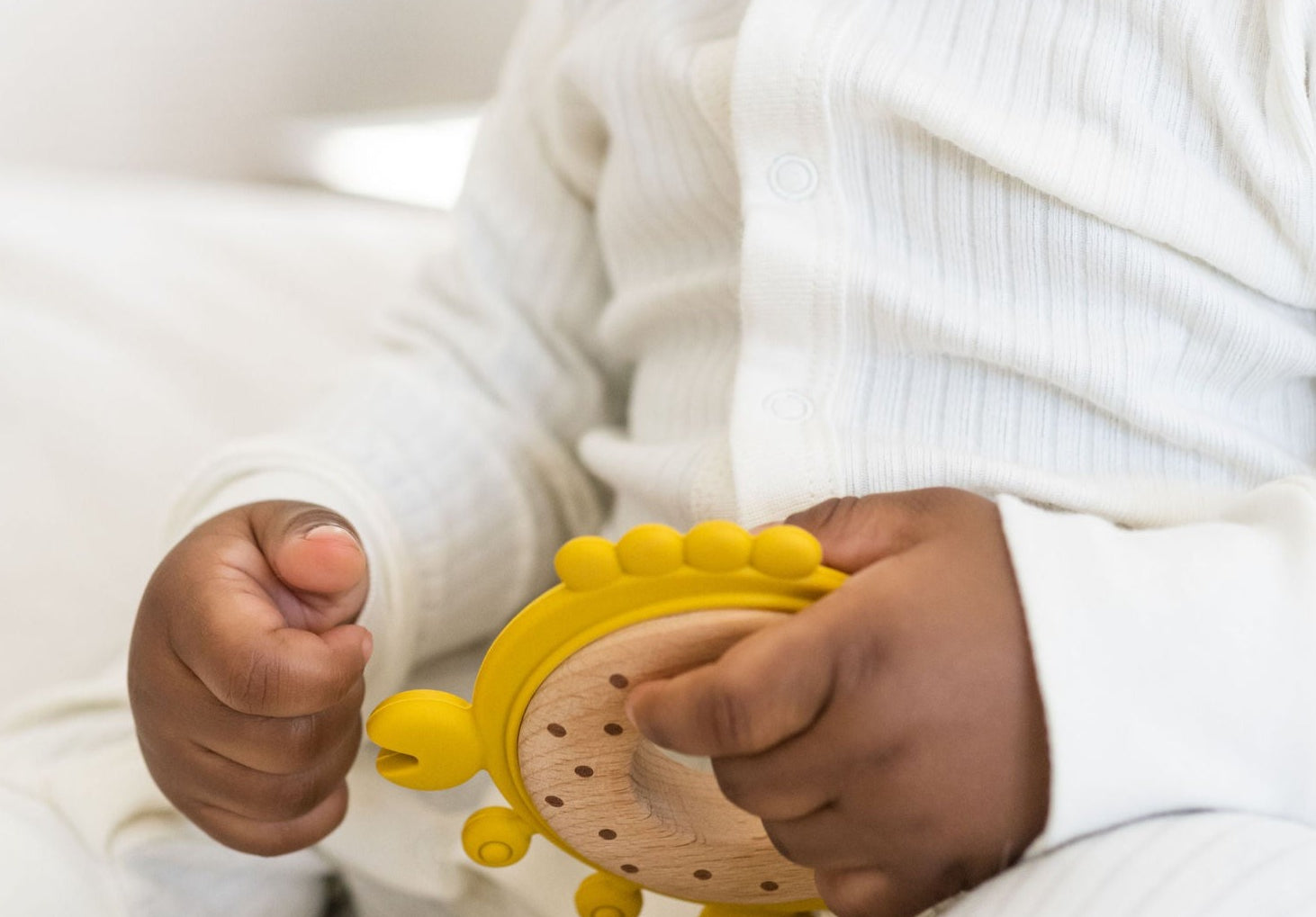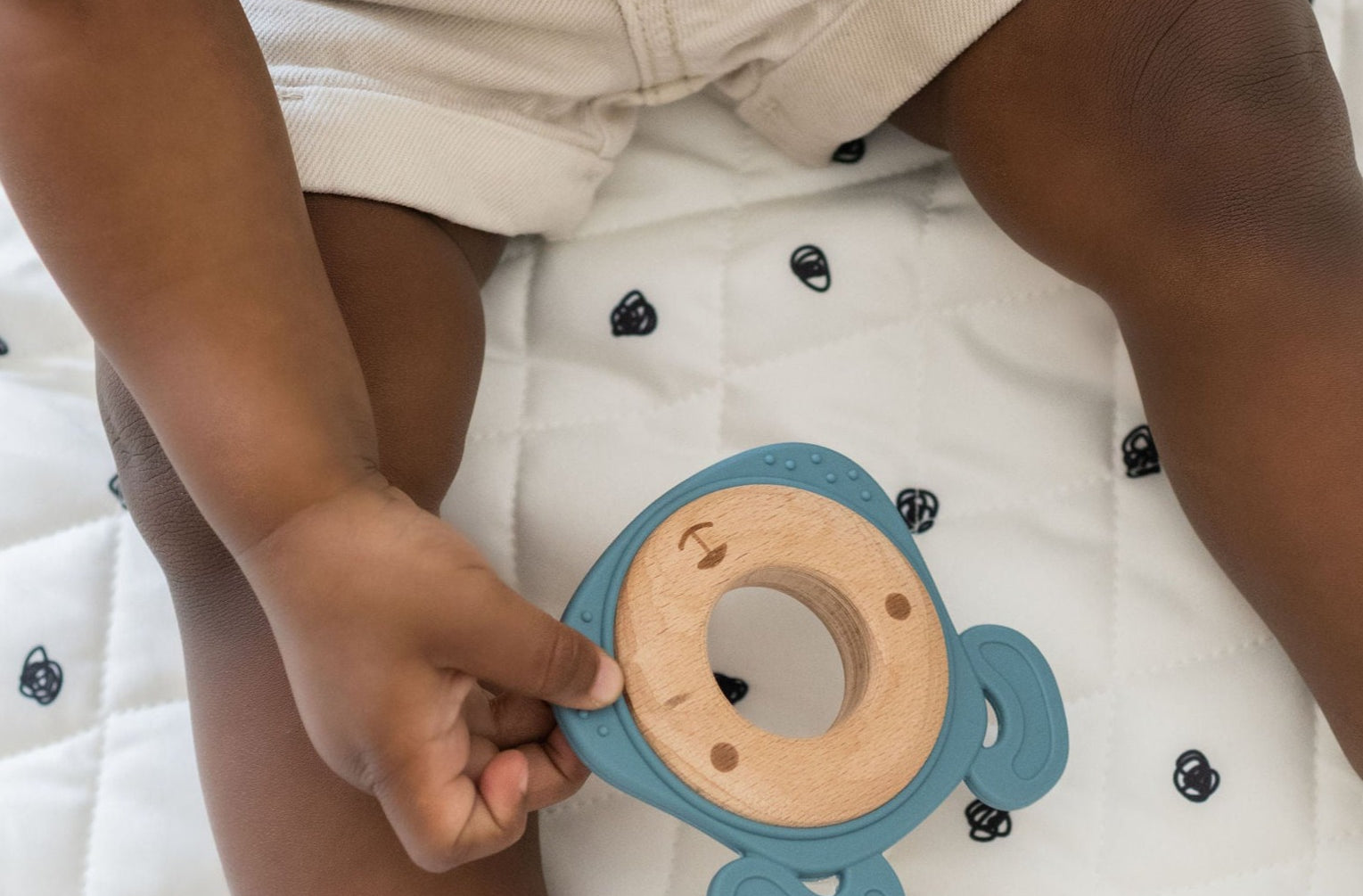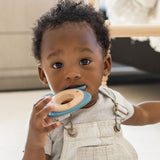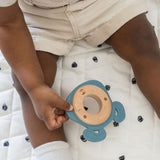 Description

These fun teething toys are perfect for soothing sore gums and are designed to be lightweight making it easy for little ones to grip and hold. The soft silicone and natural wood combo provides varied textures for your baby to touch, grasp, and chew on. Made of safe, non-toxic materials. 
Materials
Care Instructions
Teething Relief
Teething can be a difficult time for babies and parents alike. But with our silicone and wooden teethers, you can ease discomfort and pain caused by sore teething gums. The soft, flexible silicone helps to massage and soothe while the natural wood provides a firm surface for chewing. Plus, the various textures help to stimulate your baby's senses.
Non-Toxic Materials
We understand how important it is to use safe and non-toxic materials when it comes to anything that goes in your baby's mouth. That's why all of our teethers are made with high-quality silicone and natural wood that has been tested and proven safe for your baby. You can trust that your child is getting the best possible teething solution without any harmful chemicals or materials.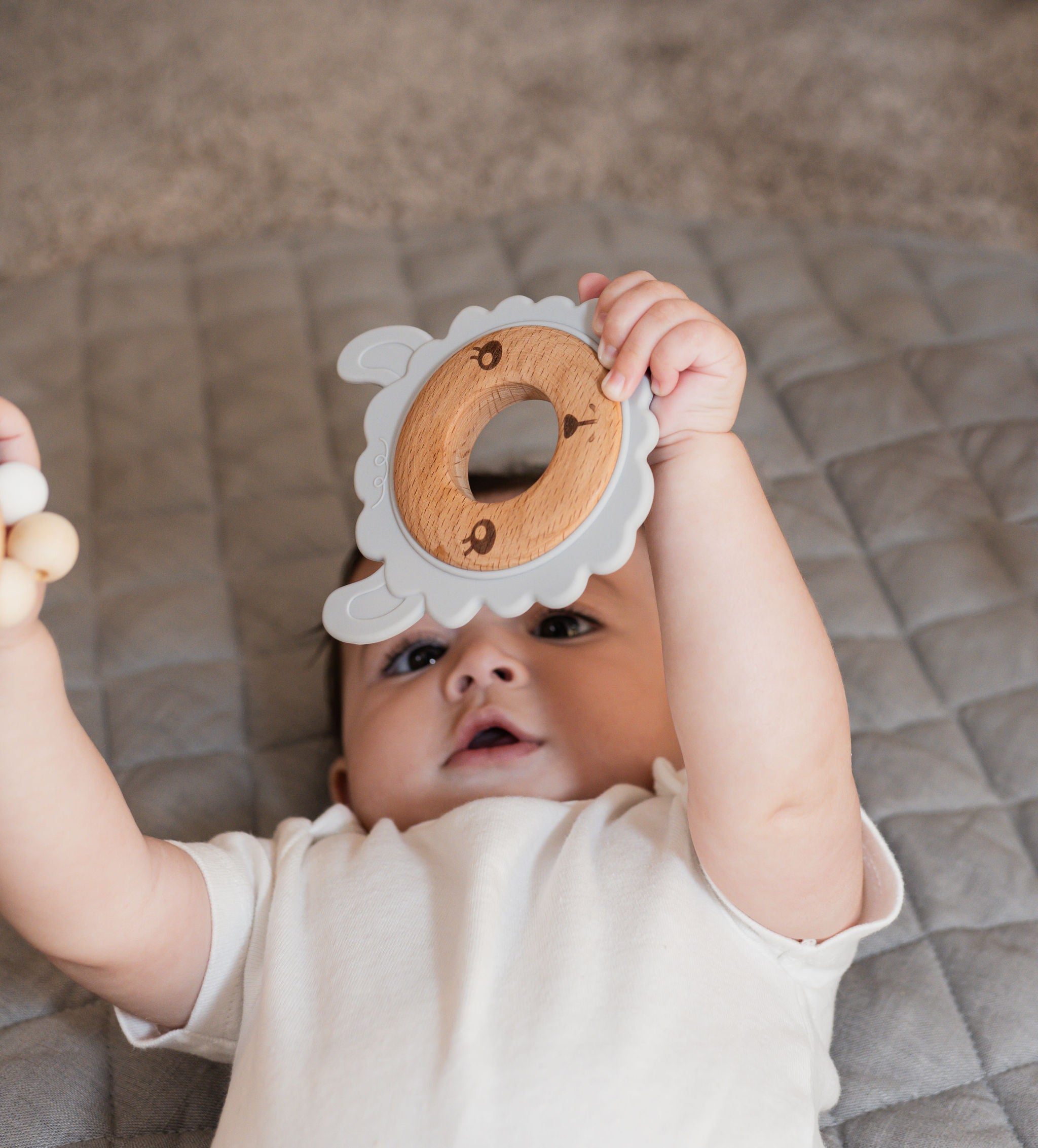 Trusted Worldwide
Toys so lovely you might forget the cleanup song
FOLLOW ALONG @poppyseed.play