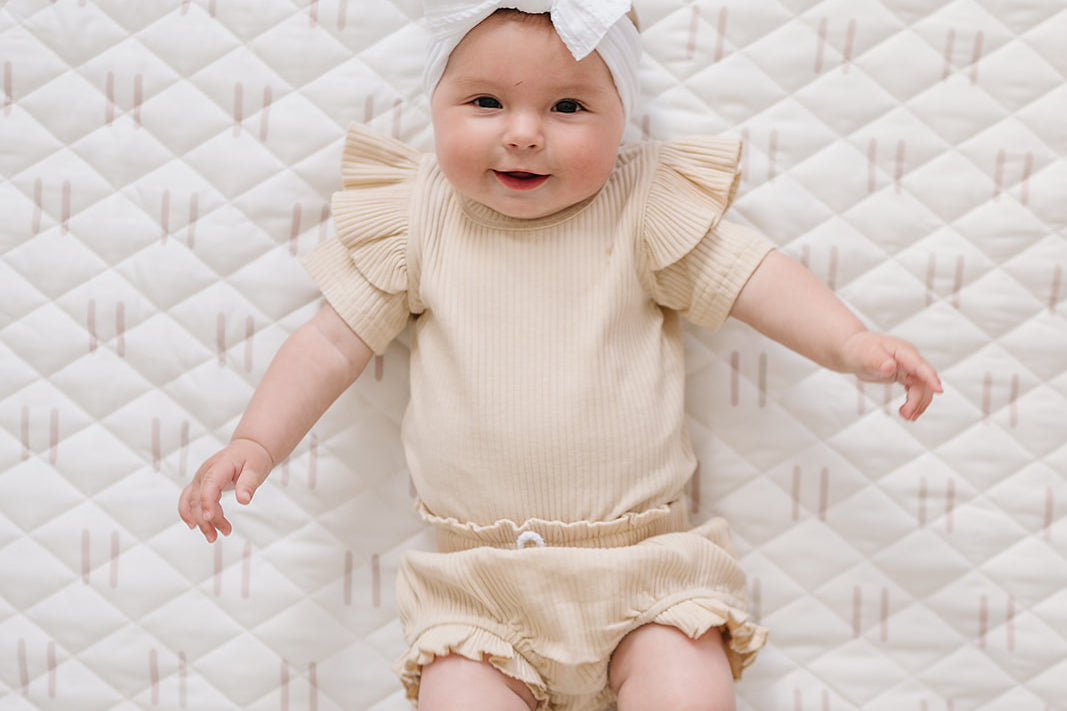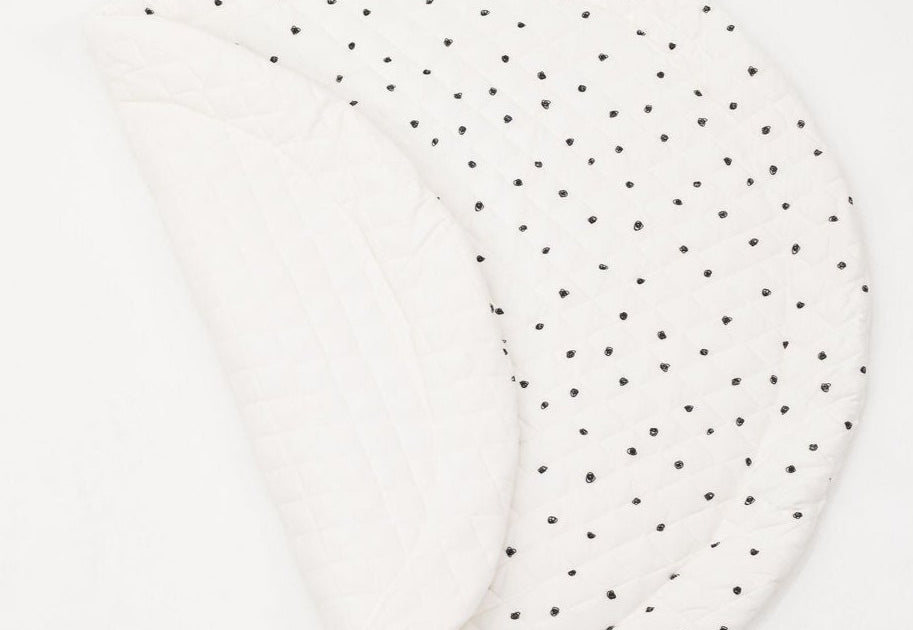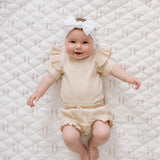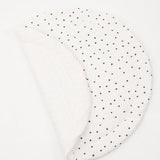 Description

This large round play mat maximizes your baby's play space while providing a comfortable spot for tummy time and floor time. Its plush triple padded design provides additional comfort while its diamond quilted stitching adds durability. The baby play mat is soft and gentle on your child's skin, making it perfect for playtime or nap time.
Dimensions
Materials
Care Instructions
Soft and Safe Environment
When it comes to keeping your child safe and comfortable during floor time, a padded baby play mat is a must-have item. Not only does it provide a designated spot for babies to play, but it also offers added cushioning and support for their delicate bodies as they practice lifting their heads and strengthening their neck muscles.

And with the extra-large round design of this play mat, your baby will have plenty of space to grow, explore, and discover new things.
Stylish and Functional
The neutral color and modern design of our versatile play mats make them a perfect addition to any nursery or home. Its clean lines and sleek aesthetic effortlessly blend with various decor styles, creating a harmonious and beautiful atmosphere.
With its easy-to-clean and machine-washable material, you can ensure that your baby's play space is always hygienic and inviting, promoting a safe and comfortable environment that both you and your baby will love.
My granddaughter loved it
This is so well made and will provide a lot of comfort when my grandson plays with his hanging playset on the floor
This is so well made and will provide a lot of comfort when my grandson plays with his hanging playset on the floor
Perfect for tummy time and cute photos! Soft material and a little cushion for little bodies. It arrived quickly as well👍👍
Trusted Worldwide
Toys so lovely you might forget the cleanup song
FOLLOW ALONG @poppyseed.play