$224.00
Regular price
$244.00
Description

Save $20 when you buy both the Wooden Balance Beam & Stepping Stones. 

Explore endless possibilities for play, from creating paths and obstacle courses to pretending the floor is lava. Engage in classic games like follow the leader and hopscotch, while encouraging physical activity, boosting confidence, and nurturing gross motor skills. Unleash kids' imagination and creativity like never before!

This set includes 6 vibrant toy stepping stones, 6 beams, and 6 connectors. With the ability to customize the arrangement, the play options are truly endless.

For ages 18 months to 10 years or up to 200 lbs. 
Dimensions
Materials
Care Instructions
Mini Balance Bundle
$224.00
Regular price
$244.00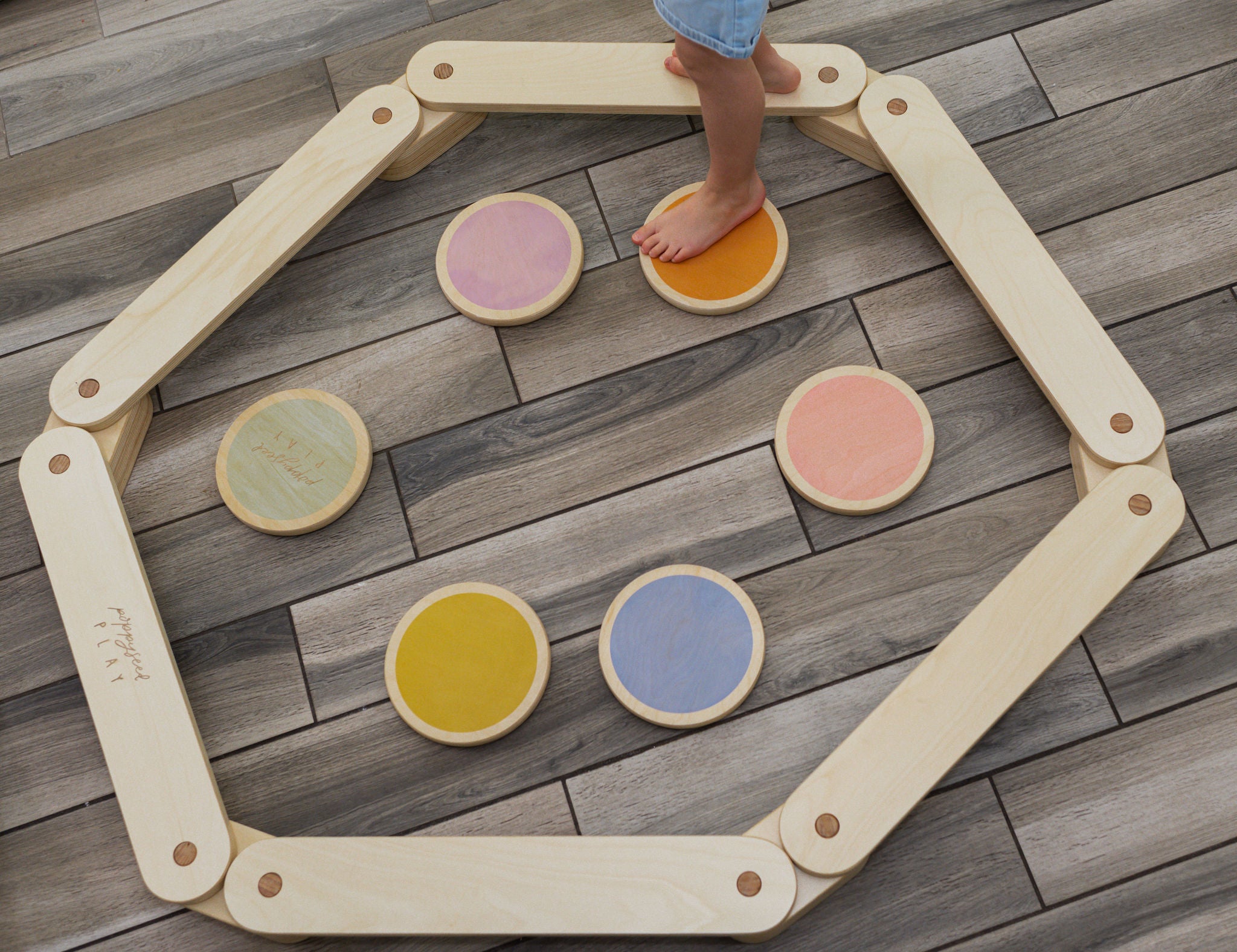 Exemplary Craftsmanship
The Wooden Balance Beam and Stepping Stones are crafted from premium materials, ensuring a safe and long-lasting play experience for children. The balance beam boasts a sturdy build of thick wood, providing exceptional stability. Meanwhile, the stepping stones feature textured surfaces that offer a secure grip. This delightful set is suitable for ages 18 months to 10 years and can support up to a weight of 200 lbs.
A Plethora of Play Options
These balance toys, when combined, are designed to provide endless opportunities for your child's imagination to run wild. Not only will they have fun playing different games, but they'll also be able to develop their coordination, strength, and problem-solving skills without even realizing it. These balance toys are perfect for toddlers to preschoolers and can even be enjoyed by adults who want to join in on the fun.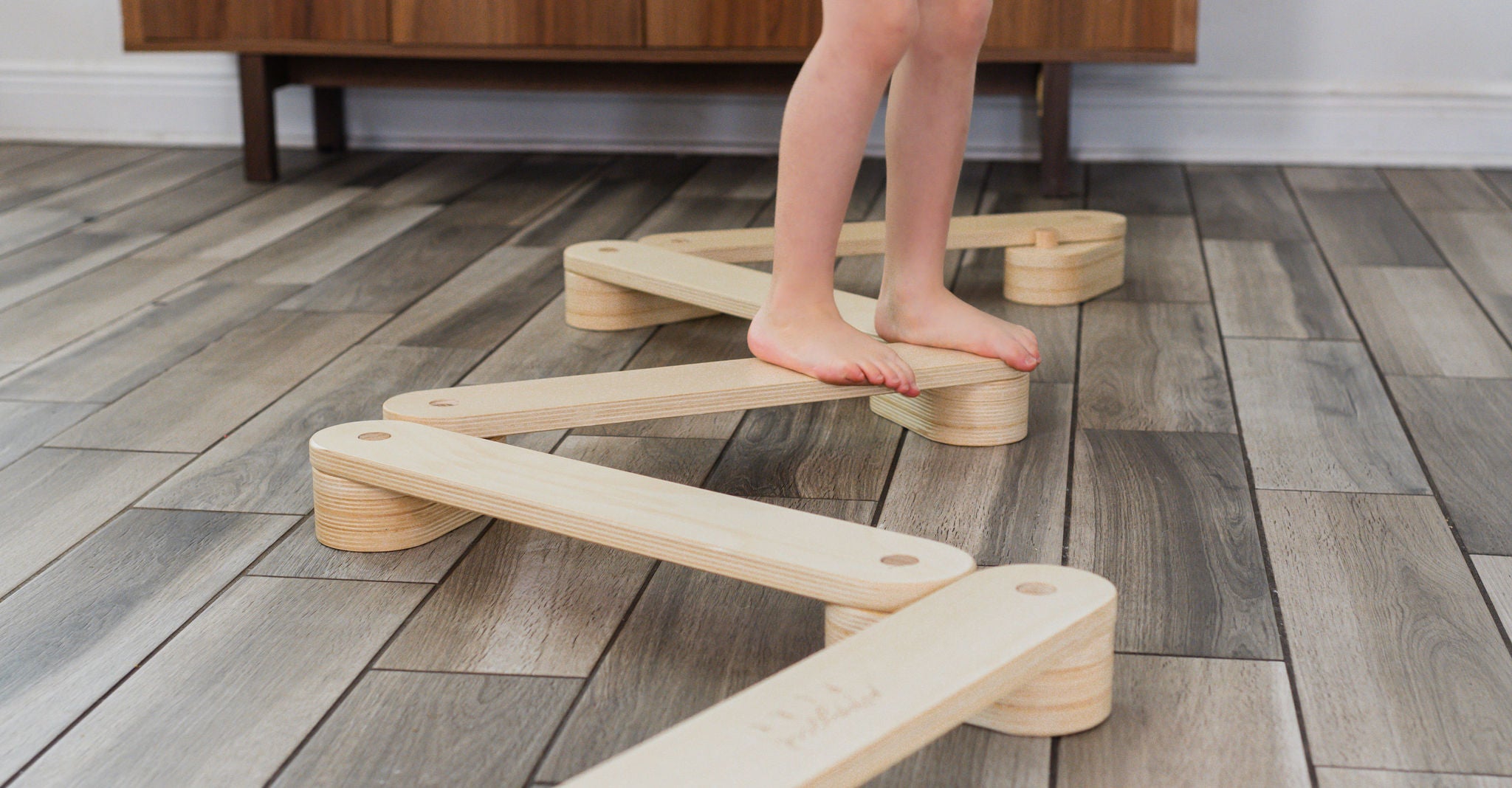 Trusted Worldwide
Toys so lovely you might forget the cleanup song
FOLLOW ALONG @poppyseed.play